Us | Our Story
That's just how we roll.
We help companies secure prosperity through the effective use of strategy, communication, design, and development.
A merging of two talented minds into one driven and creative whole, Lumin8 capitalizes on the combined 35+ year experience of Janet McGlynn and Christopher Muggridge. We partner with clients to build brands that are consistent, relevant, and successful. Through brand and content strategy as well as technical and creative communications and a full range of design disciplines including branding, packaging, digital media, and traditional print, we infuse our clients with the confidence they need to excel and embrace bold initiatives.
Right Brain
Janet McGlynn
Owner, Visual Communicator
---
Janet is a Visual Communicator who embraced the opportunity to sharpen her talents at several prominent design studios prior to opening Zero Gravity Design in 2003. A successful entrepreneur, she continued to evolve independently for twelve years until in 2015 when she decided to forge a new path; launching Lumin8 Strategy & Design Agency Inc.
Janet began her journey at Conestoga College, one of Ontario's most eminent schools of graphic design, and graduated with honours as 1 of 4 in the province to have received an Outstanding Achievement Scholarship from The Association of Registered Graphic Designers. To date she has completed over 2,700 design projects, increased sales figures for clients by up to 64%, and continues to prove herself as a resourceful entrepreneur.
A former Canadian Stepdancer and instructor who taught 50 students across 3 cities while intermittently touring the U.S. and Europe, Janet still remains active in the scene by donating her time and enthusiasm to the contest circuit. A love of learning keeps her current and a desire to excel keeps her always moving forward.
Left Brain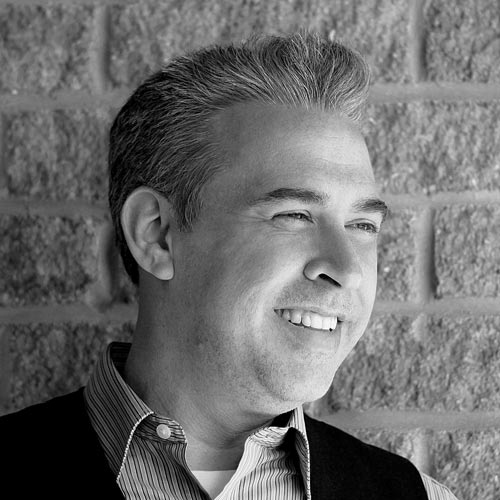 Christopher Muggridge
Creative Strategist
---
Christopher is a developer, consultant, and content writer with a 20 year history of freelance and corporate engagement who still gets a rush every time he out-thinks a challenge or architects a unique solution to a difficult problem.
Over the span of his career he has succeeded in a broad range of roles as contractor, consultant, entrepreneur, team leader and innovator. As owner of his own development company for nine years and an additional four years as the Chief Innovation Officer for an IT full-service technology company, he has led the design, development and delivery of multi-dimensional, cross-functional solutions on both the local and the international level.
Christopher's greatest career satisfaction comes from working with Non Profits where he is able to make an impact for his clients as well as for a good cause. On a personal level, he values his relationships with family and friends and welcomes every opportunity to work on personal projects such as creative writing and illustration.